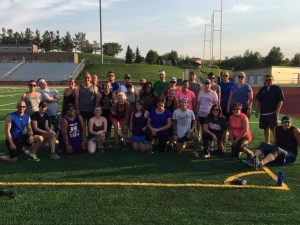 Please note that your receipt may show a 4% tax amount. This is the online processing charge from PayPal.
All Memberships Include:
Members Only Racing Tank/Shirt
Car Logo/Decal
Discounts to local establishments for supplements, gym memberships, racing equipment, food, shows, etc!!
Race Discounts (Fargo Code about to posted on private site!!)
Annual Awards Banquet
Lots Of Social and Volunteering Events throughout our community
And much more!!

Please review the waiver and check the appropriate box below: GYS Waiver
Bookings
Reservations are closed for this event.