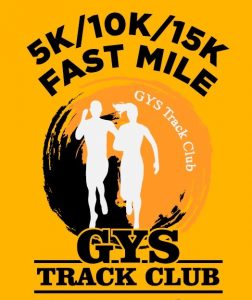 About This Activity
Join us for the Second Annual
"Get You Sum" 1mi/5K/10K/15K
Friday, August 23rd at 5pm
Saturday, August 24th at 8am
BIG BEAUTIFUL COMPLETION MEDALS FOR EVERYONE WHO COMPLETES THE GET YOU SUM CHALLENGE!!
Friday is the Fast Mile!
Packet Pick Up & Registration 5-550pm
Near the finish line in Pioneer Park…
The race will begin near the boat ramp & Keelboat Park on the trail.
The course is flat or downhill all the way to the finish! That's why it's called the Fast Mile!
Also there will be fans lined up along the course for support & fun!
Whether your speedy or a walker, it will be fun for all!
BE SURE TO LINE UP IN YOUR ESTIMATED PACE GROUP
Saturday is the 5k/10k/15K
Packet Pick-Up/Registration begins at 7am at Shelter 10!
Race Start Times:
15K: 8:00am
10K: 8:15am
5K: 8:30am
The courses will run through the beautiful Sertoma Park in Bismarck. This is a great race for all levels of runners or walkers!
If you are getting ready for the Bismarck Marathon and wish you had a shot at the course and the bridges beforehand….THIS IS YOUR CHANCE!
The 15K Course goes along the Bismarck Marathon Half Marathon Course (talk about getting your race strategy and visualization).
GET YOU SUM CHALLENGE
1MILE + ONE OTHER RACE 5k/10k/15K
AWESOME BIG BEAUTIFUL COMPLETION MEDALS!!!!!
***if you sign up for the challenge & are unable to make it that day, or you can only make one of the 2 races we will honor a virtual, posted (on the event site) run. You will be able to pick up your medal, or it can be mailed***
Please join us for an Awards Ceremony after the events conclude.
TOP 6 MALE & FEMALE FINISHERS WILL BE ON THE PODIUM!
TOP 3 MALE & FEMALE AGE GROUPS
25 & UNDER 26-40 MASTERS 41+
The GYS Track Club is a group of people – all ages, all sizes, all shapes, walkers, runners, beginners, advanced, athletic ability… and lack there of … coming together with the common goal of being the best they can be, whatever that might be.
GYS stands for GET YOU SUM!! Get you sum courage, strength, motivation, results, friendship, laughter, speed, goals and community.
Proceeds from the race will help us spread our dream of inclusion, encouragement, and health & fitness throughout our community.
We are also going to give a local high school runner (or possibly 2) a scholarship. The scholarship will be given out to the Student Athlete that is making a difference in our community, and being a bright light to all those they come in contact with.
We can't wait to see you out there!
If there is inclement weather the event could get cancelled or postponed, with no refunds. It will be the at the race directors discretion.
Event details and schedule
Friday August 2nd 6pm 1 Mile Start!
Registration begins at 5!
Saturday August 3rd 5K/10K/15K
Registration begins at 7am
15K Start 8:00 am
10K Start 8:15 am
5K   Start 8:30 am
Awards Ceremony will be after the events conclude and will not want to be missed!!
Bookings
Reservations are closed for this event.